Joshua & I had an incredible time planning our June 18th, 2011 wedding! We were both equally involved in the planning process and it really was our day. We celebrated with 100 of our closest family members & friends aboard a beautiful steamboat in the Adirondacks.
I designed our save-the-dates below, along with all the other wedding stationery. We waited to share most things until after the wedding to keep the surprises for our guests. Now, it's just a matter of sharing it all here. Which is of course taking longer to share than I anticipated (we celebrated our one year anniversary this summer), but who doesn't want to re-live all the details of the best day of their life!?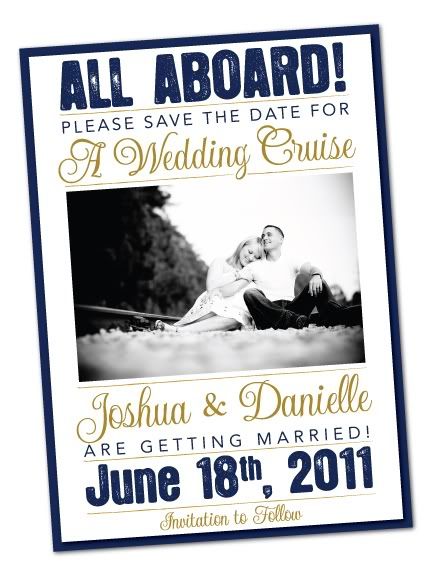 Joshua proposed on July 3rd, 2009. We had a two-year engagement, which is longer than most... mainly because we wanted to take our time with it and not rush anything, but also because we both wanted a summer wedding and his last deployment didn't allow for that until 2011.
I shared our wedding plans and progress throughout our engagement, and I'm still sharing all the details from our special day. Below is a full list of posts, or you can
click here
to see all of them together. Cheers!
♥